Executive Spotlight: Evaguel Rhysing/United Aircraft Technologies | Business
PITTSFIELD — Evaguel Rhysing's father died when she was 8. He wasn't with her long, but…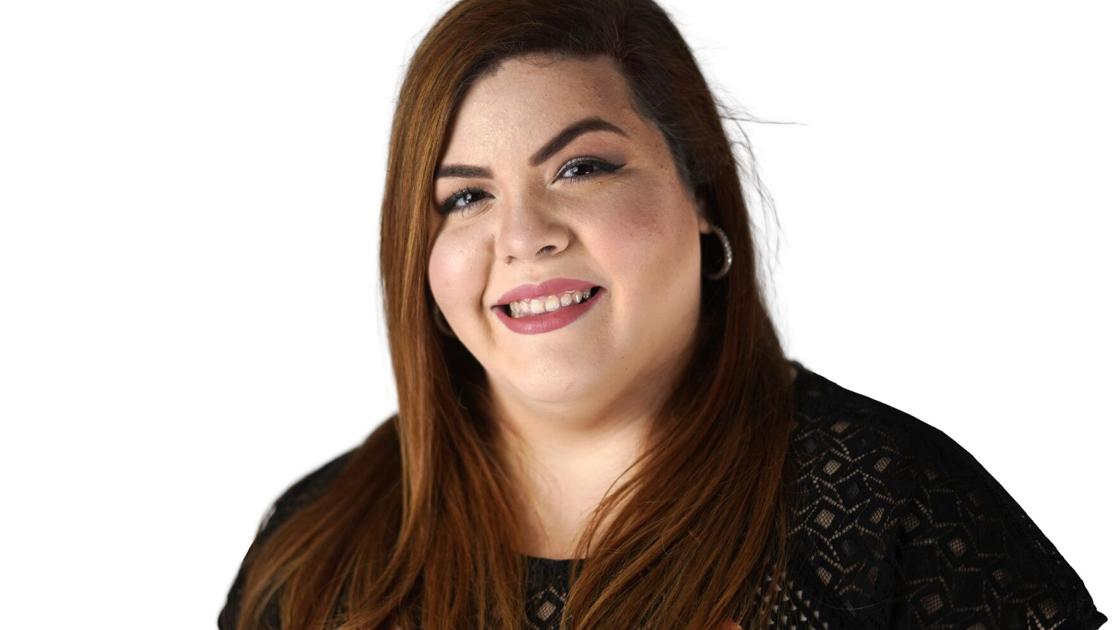 PITTSFIELD — Evaguel Rhysing's father died when she was 8. He wasn't with her long, but Miguel Rhysing left a lasting impression on his daughter, which she carries with her today.
Although Rhysing's father wasn't a businessperson, she said his influence caused her to pursue a career as an entrepreneur, a path that recently led the native of Guaynabo, Puerto Rico, to Pittsfield.
Rhysing, who first came to the United States 13 years ago, is the president and CEO of United Aircraft Technologies, a three-year-old company that moved its headquarters from Troy, N.Y., to Pittsfield this year, after receiving a $300,000 incentive package from the city.
UAT turned down offers from municipalities in Florida, Ohio and Texas to come to Pittsfield, Rhysing said. The company's manufacturer, Sinicon Plastics, is located in Dalton.
United Aircraft Technologies first became known in the Berkshires during winter 2019, when it received $25,000 in seed money for being selected as the winner of the first Manufacturing Innovation Challenge held by small-business accelerator Lever of North Adams. United Aircraft Technologies picked up an additional $50,000 in seed money later that year, when it was recognized at another event, held by the MassChallenge accelerator program.
United Aircraft Technologies, an aerospace company, is developing a lightweight plastic clamp to replace the metal clamps that are used in aircraft. The plastic clamps, one-fifth the weight of the metal ones, are designed to improve fuel economy and simplify maintenance. 
The U.S. Army thought so highly of United Aircraft Technologies' idea that it recently awarded the company a $1.5 million contract to develop these clamps for the new series of helicopters it is developing.
Rhysing's husband, Daryian, United Aircraft Technologies' chief technology officer, developed the plastic clamps after contracting carpal tunnel syndrome while working with the metal clamps during a 20-year stint as an aircraft mechanic for the military. 
We spoke with Rhysing recently about how her path in entrepreneurship has taken her and United Aircraft Technologies this far.
Q: You won the Young Entrepreneur Award while attending a university in Puerto Rico [she graduated in 2008], so, you've been at this for a while. Where does this entrepreneurial spirit come from?
A: I believe it came from my dad. He was with me a short eight years of my life, but he influenced me very strongly because, in Puerto Rico, it's very difficult to get things.
My dad always told me, 'Be like the mosquito; unknowingly persistent until they acknowledge you.' … He accomplished many things in the short time that he was with me, and that always stayed with me … who you were as a person and getting out there and talking. … He gave me what I call the entrepreneurial spirit, of going and going until I achieved things.
Q: What do you like about being an entrepreneur?
A: Building things. I love building something from the ground up and carrying it out and creating a team around it to execute.
Q: Why is that so special?
A: I like the challenge. I don't like having a regular kind of monotonous day-to-day. I like different things. …
It started when I was little, making rockets. To my mother's dismay, I burned a good patch of my backyard, and my mother was not happy; then I did it to my grandmother's. I always liked building things, and then [that trait] trended into building businesses.
Q: When and why did you come to the United States?
A: I was 19. I went to Utica, N.Y. Puerto Rico's economy was not going well. Back then, I had only like $60 to my name.
Q: Did you come here alone?
A: I came by myself.
I had a friend over here who helped me get started. But, when I came here, I went to Mohawk Valley Community College [in Utica] because my English wasn't very good. I took ESL classes there, and then I worked at Burger King. So, I learned English, and then I transferred to SUNY-Oswego to learn linguistics … we learned to read the international phonetic alphabet.
I wanted to work on that because I knew that, because of my business background, that in order for me to go back to business I needed to be able to pronounce and express myself perfectly. [Rhysing graduated from SUNY-Oswego with a bachelor's degree in linguistics in 2014. She is fluent in English, Japanese and Spanish].
Q: How did you and Daryian meet?
A: I met him when I went to RPI [Rensselaer Polytechnic Institute] to speak about entrepreneurial programs and opportunities. Daryian was seeking the same thing.
The idea [for the plastic clamps], he had back then. We spoke about it. I loved his idea and I began helping him create a concept for the product, and then we became very close friends. I helped him find a job at the startup that I was at, and from there, it turned into a relationship.
Q: How did his idea for plastic clamps get to where it is now?
A: At first, it was more of a conversation topic, a challenge, again, talking about how it could be, looking at the market. We were not really too serious about starting a business, because it was a very scary thought thinking about how much money it was going to cost to get involved in something like that. So, we didn't pursue it. It was just an idea.
The way it kicked in, when we said we'd like to make this a thing, was after we heard about the transatlantic Flight 800 crash [while doing research], and then another crash, of an F-35, that happened because of the wiring. [TWA Flight 800 broke up over the Atlantic Ocean shortly after takeoff and crashed off the coast of Long Island in New York on July 17, 1996, killing all 230 people aboard. Investigators later determined that the explosion was caused by an electrical short-circuit that affected fuel gauge wiring within the fuel tank].
The other component that caused us to take the leap was the startup that we were working for [at the time] forced us to move to Miami, and Miami was very financially challenging.
Q: What happened next?
A: On a whim [while living in Miami], we saw that Sikorsky [Aircraft, a Connecticut-based helicopter manufacturer] was having an entrepreneurial challenge. … We stayed up until 3 a.m. [working on their proposal], because we only found out about it two days before the challenge was closing.
Q: How did you do?
A: We were an awardee. They gave us advice and access to all their resources. No money, but it was a step forward.
After that, we got permission [from their employer] to come back [to New York], then we got laid off, so, we started seriously thinking about this as a thing. I worked while Daryian used his unemployment to get the company going. That's where Lever came in.
Q: Winning these challenge events obviously helped keep you afloat. What advice would you give to someone who is in a situation similar to yours about participating in entrepreneurial challenges?
A: The challenges offer three things besides money. They offer connections, they offer opportunities to practice and they offer exposure. When you're trying to reach your clients, if you already have some exposure, it's much easier to break that ice.
Q: I've heard you're making videos to help other aspiring entrepreneurs get started.
A: What I am doing right now is building an entrepreneurial resource page. I'm making videos on YouTube free of charge where I [talk] about how I won these challenges and how to get funding for your company with and without investors. It's still in the early stages. …
I teach how to create a balance sheet, how to do a proper loss statement, things that are the most difficult to learn. … All of this I learned from going to these challenges, from people who were willing to give it to me for free, who did not have skin in the game.

https://www.berkshireeagle.com/business/executive-spotlight-evaguel-rhysing-united-aircraft-technologies/article_e7d5af88-1fc5-11ec-a76e-1b8f51ef159d.html