Revolutionizing Teachers FCU's Digital Strategy
Suresh Renganathan Joining an organization as chief technology officer with plans to implement a new…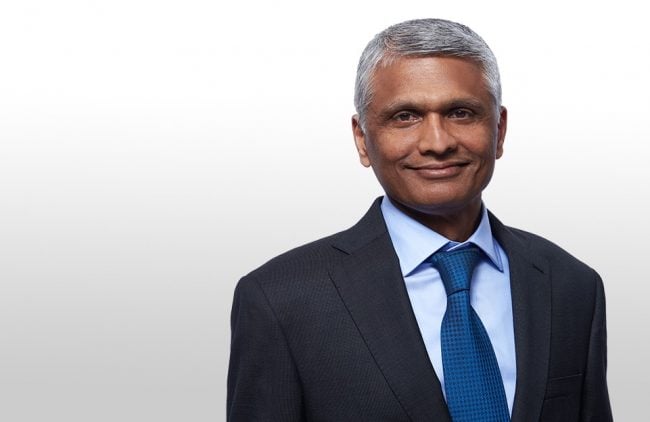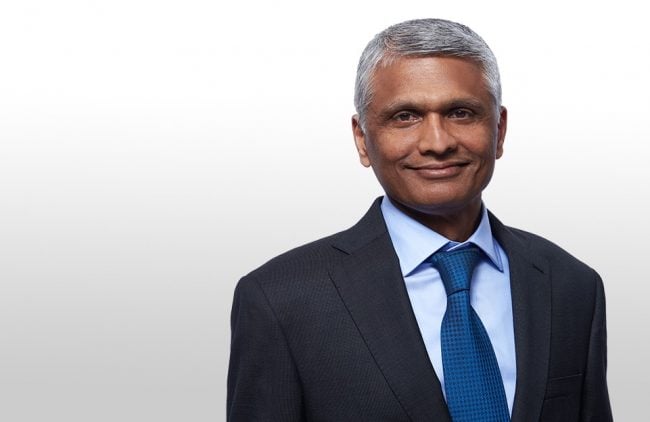 Joining an organization as chief technology officer with plans to implement a new vision for digital transformation – amid a global pandemic that has made access to digital tools more critical than ever – would challenge even the most seasoned technology executives. Suresh Renganathan stood up to that challenge last year when he became chief technology officer for Teachers Federal Credit Union just before the pandemic began. In this Q&A, he shares his approach to digitally revolutionizing the Hauppauge, N.Y.-based Teachers ($8.7 billion in assets, about 365,000 members), the credit union's partnership with the global IT services and consulting company Infosys, his advice for other credit union chief technology officers and more.
Renganathan brings over 27 years of experience to Teachers and formerly served as head of digital engineering at Farmers Insurance Group, where he helped lead the company's innovation of customer-facing digital products and solutions. There, he was responsible for creating a customer self-service portal that ultimately led to more than two million customers adopting digital, web and mobile channels for sales and self-service needs. Before that, he spent 14 years at American Express, where he improved cryptography utilities, implemented vendor optimization and oversaw strategic development of digital offers that ultimately benefited more than 10 million card members. Renganathan holds an MBA in technology management and also considers himself a passionate volunteer, having served on numerous non-profit advisory boards dedicated to improving the education of children worldwide.
CU Times: When you arrived at Teachers Federal Credit Union, what did you identify as the biggest gaps, or the areas that needed the most improvement, in the organization's existing digital strategy?
Renganathan: I joined Teachers just before the onset of the COVID-19 pandemic, which had operational implications that compelled our executive leadership team to think, act and work differently. Very quickly, our President/CEO Brad Calhoun created a framework to protect the health and safety of our workforce, members, community and business. With this new way of operating in mind, I initiated remote work enablement and enterprise mobility to protect our workforce and give employees secure access to perform their job duties at home. During this time we also accelerated the digital deployments of our services to provide our members with the tools they need to bank safely. A few of these capabilities include appointment-based banking, push notifications and a refreshed mobile banking app.
CU Times: What steps have you taken so far to transform Teachers' digital strategy? Of those steps that have been taken, which has brought the biggest challenge? What was the challenge and how did you overcome it?
Renganathan: At Teachers, we believe in transforming while performing so that we can continue to focus on delivering on our commitments to employees, members and the community at large. I began the digital transformation by forming a solid cross-functional digital governance team, and establishing both enterprise digital priorities and key success metrics. Transformation led us toward more agile processes and created internal changes that differed from the traditional waterfall method. To achieve success during the transition, we used a combination of training and effective communication, relied on our strong leadership, implemented technologies based on analytics and formed external partnerships. We invested in solutions including Member 360, Marketing Cloud and low-code digital onboarding platforms to enable us to be the best place to bank for our members.
CU Times: How does Teachers educate its members and the broader financial community in the current digital-first era?
Renganathan: At Teachers, we are committed to providing the smartest guidance to help our members build a strong financial foundation today for a better tomorrow. To further this mission, we launched the Knowledge Center on our website last year as a tool to provide our members with a variety of articles centered around financial literacy. Through these articles, our social media channels like TikTok and monthly virtual workshops, our financial experts are providing guidance on topics like credit scores, mortgages, budgeting and more to guide our members on their path to achieving their financial dreams.
CU Times: How has Teachers leveraged its partnership with Infosys, and how has this partnership for digital improved the member experience?
Renganathan: Teachers is leveraging the partnership with Infosys to further strengthen our solid infrastructure by enabling a robust disaster recovery data center, and to transform our business processes using robotic process automation, which will increase efficiency, accuracy and the employee experience.
CU Times: Based on your background, it appears that you're new to the credit union industry. What have you found most unique or surprising so far about working in this industry in comparison to the previous industries you served in?
Renganathan: I find that working for a credit union like Teachers is very fulfilling and I connect with the credit union value of "people helping people." We exist to serve our members across the nation and are well on our way to becoming America's credit union.
CU Times: Can you summarize how your previous roles helped prepare you to take on your current role at Teachers?
Renganathan: I am very fortunate to have a unique blend of experience in various areas of enterprise IT, cybersecurity management, enterprise digital transformation and data management. I also have experience in leading complex program management, and this skill allows me to partner and collaborate with my colleagues across the Teachers organization to spearhead IT, digital, and cards and payments.
CU Times: What's your best advice for new and current CTOs navigating digital transformation during the pandemic?
Renganathan: The COVID-19 pandemic demands CTOs to come to work with an apprentice frame of mind – to continuously listen, learn and then lead. My advice would be to continue to build diverse, talented teams across the department and focus on key priorities. Do not let the distraction of technology stall your planned programs. Accelerate your digital strategy, but first focus on strengthening your foundation. Finally, stay up to date with technology and industry trends, and gain thorough business acumen.
https://www.cutimes.com/2021/10/14/revolutionizing-teachers-fcus-digital-strategy/