Walton library receives grant to expand electronic devices | News
WALTON – By the end of the year, children in the Lewis Cass Schools district…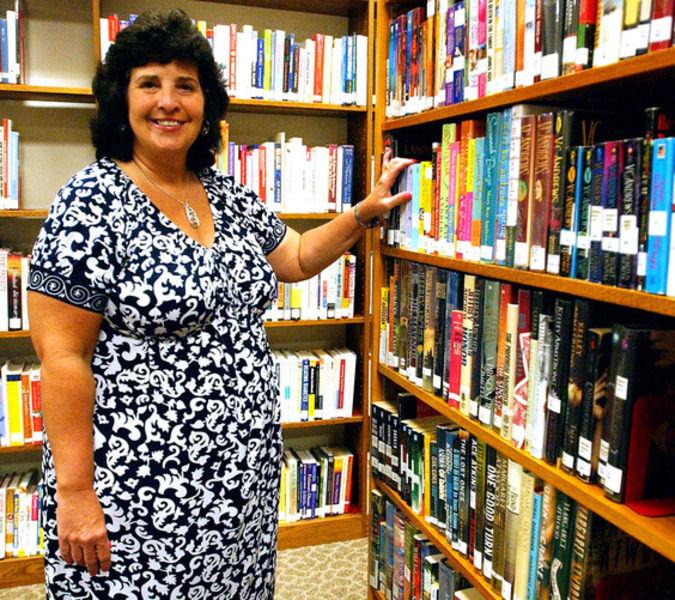 WALTON – By the end of the year, children in the Lewis Cass Schools district will be able to expand on their library experiences.
That's thanks in part to the recent grant awarded to the Walton-Tipton Township Library, which sought monies to increase its electronic equipment.
Karen Troutman of the library said that she presented to the Indiana State Library Board in August, requesting funds for the purchase of LaunchPads, Playaways and Wonderbooks. She also asked for earbuds and battery packs to support the usage of these devices.
And this month, she was notified that her proposal was accepted. Funding will come from the $3,471,810 Indiana State Library's American Rescue Plan Act (ARPA) dollars administered under the Institute of Museum and Library Services' (IMLS) Grants to States program.
Eligible public and state libraries throughout Indiana could request between $5,000 and $100,000 to be used in response to the pandemic. Troutman received $7,931 for her project.
"Our (children's) circulation is very high," she said, "but if school is canceled, again, we wanted the kids to have something to use at home."
"We can't normally buy these – it's out of our price range, but we knew we wanted to provide more for our children, to provide more content for them," Troutman said, explaining that each of the readers comes loaded with books for educational reading as well as enjoyment. Some books are even interactive, requiring the reader to make selections or other choices throughout the learning path.
There will be 25 LaunchPads geared toward early literacy. Troutman said this collection will help students become kindergarten-ready.
Meanwhile, the 69 Playaways will be pre-loaded with read-alongs, learning apps, and books for children in grades kindergarten through third. Materials will be offered in both English and Spanish.
The 47 Wonderbooks will feature titles in both English and Spanish as well, but will target students in grades four and on up, said Troutman, adding that the three different learning tools are recommended by the Indiana Department of Education with each being kid-friendly, activities-based and fun.
She hopes to have them available for check-out by Christmastime.
None of these systems requires a phone or a Wifi connection.
A retired teacher, Troutman said she wants to make sure children are "getting what they need and the content they need to help them in school," especially with the COVID-slide that schools are experiencing.
Reaching students in a manner to facilitate stronger learning abilities is a focus of the library, she said. And with these new systems, she said, there will be better ties to the school corporation, younger generations in the community, including families who live on Grissom Air Reserve Base, and kids who may need extra reading help.
Funds from the ARPA grant can only be spent according to the Library Services and Technology Act (LSTA). ARPA funds cannot be used for land, construction, expansion, or many types of renovation, nor can they be used for advocacy or lobbying, according to the State Library.
Funds must be used by the grant period, which ends Sept. 30, 2022.
https://www.pharostribune.com/news/article_a2714e12-1b00-11ec-aeec-abf9a7fc8758.html